Golden Triangle Tour
05-Days
Pick Up Location – Pick Up from Delhi Airport, Any of your Hotels in Delhi or Gurgaon 
Departure Time   – 06:00 AM, 07:00 AM, 08:00 AM and 09:00 AM
Overview
The 5 day Golden Triangle Tour is a popular tourist package in India that covers three iconic cities - Delhi, Agra, and Jaipur. It is a perfect blend of culture, history, and architecture. This tour package gives tourists an opportunity to explore some of the most beautiful and historic monuments in India.
The tour begins in Delhi, where you can visit iconic landmarks such as Jama Masjid, Red Fort, Qutub Minar, Lotus Temple, and Humayun's Tomb. Then, you'll travel to Agra, where you will visit the magnificent Taj Mahal, Agra Fort, and Itmad-ud-Daulah's Tomb. Finally, you'll travel to Jaipur, which is known for its rich cultural heritage, forts, and palaces. Here, you will visit the famous Hawa Mahal, City Palace, Amber Fort, and Jantar Mantar.
Overall, the Golden Triangle Tour is a perfect way to experience the essence of India, including its rich history, beautiful architecture, and cultural heritage. It is a perfect tour for first-time visitors to India who want to explore the country's most famous and beautiful attractions.
The Imperial Tours
Itinerary Details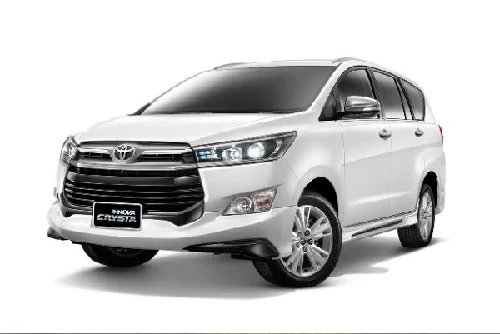 Pick Up from Delhi + Delhi Sightseeing
Our driver will pick you up from Delhi Airport, your hotel in Delhi or Gurgaon and then drive to Agra via the new expressway.
Red Fort
Visit Red Fort, it is a 17th century fort complex constructed by the Mughal Emperor Shah Jahan, also known as Lal Qila. In the walled city of Old Delhi (presently) the fort was the palace for Mughal Emperor Shah Jahan's new capital, Shahjahanabad
Jama Masjid (Mosque)
Later, proceed to visit Jama Masjid, a beautiful pocket of calm at the heart of Old Delhi's mayhem. India's largest mosque is built on a 10 meter elevation, towering above the surrounding hubbub. It can hold a mind blowing 25000 people.
Qutub Minar
After that, proceed to visit Qutub Minar, a UNESCO World Heritage Site. Qutub Minar is an excellent example of Afghan architecture constructed with marble and red-sandstone and stands 75 meters tall.
Humayu's Tomb
Continue your sightseeing by visiting one more UNESCO World Heritage Listed Site – Humayun's Tomb. This tomb was the tomb of the second Mughal King "Humayun".
Raj Ghat
Continue visiting Raj Ghat, the place where the father of the nation "Mahatma Gandhi" was cremated. After the sightseeing, drive to Agra via the new expressway. On arrival in Agra check into the hotel. Overnight stay in Agra.
Drive to Agra + Agra Sightseeing
Taj Mahal
Visit the Taj Mahal which was built in the 17th century by Mughal Emperor Shah Jahan as a memorial for his beloved wife Mumtaz
Agra Fort
Later, proceed to Agra Fort, another UNESCO World Heritage Site. Its construction along the bank of the Yamuna River was initiated by Emperor Akbar in 1565. Further additions were made, particularly by his grandson Shah Jahan, using his favorite building material – white marble After the sightseeing, you will be dropped back to your hotel in Agra. Take a rest at the hotel Overnight stay in Agra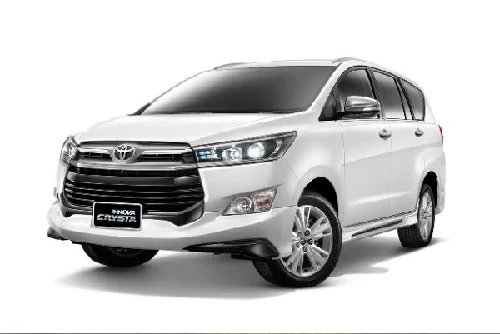 Drive to Jaipur via Fatehpur Sikri
After breakfast, check out from the hotel and drive to Jaipur. On the way to Jaipur visit Fatehpur Sikri
Fatehpur Sikri
Next, visit Fatehpur Sikri, the magnificently fortified ancient city 40 kilometres west of Agra and the short-lived capital of the Mughal Empire between 1572 and 1585, during the reign of Emperor Akbar. Later, after visiting Fatehpur Sikri, you will be driven to Jaipur. On arrival in Jaipur, check into the hotel. Overnight stay in Jaipur
Jaipur Sightseeing
After breakfast, our driver will come to pick you up from your hotel in Jaipur to start the sightseeing.
Amer Fort (Amber Palace)
Proceeds to visit Amber fort with a tour guide and Amber fort is a UNESCO World Heritage Listed Site. Amber Fort is well-known for its artistic style of Hindu elements and has cobbled paths, a series of gates, and large ramparts.
City Palace
Later, proceed to visit City Palace. The apartment houses museums with an array of textiles, costumes, arms, weapons, and paintings, a complex of courtyards, gardens, and buildings, and the impressive City Palace is right in the center of the Old City.
Hawa Mahal
Continue visiting Hawa Mahal; this monument is popularly known as the "Palace of Winds" and is considered one of the most highly praised landmarks in Jaipur.
Jantar Mantar
In the end, visit the World Heritage Site of Jantar Mantar, an astronomical observatory that dates to the 1700s. Adjacent to the City Palace is Jantar Mantar, an observatory begun by Jai Singh II in 1728 that resembles a collection of bizarre giant sculptures. Later after completing the sightseeing in Jaipur, you will be dropped back to your hotel in Jaipur. Overnight stay in Jaipur.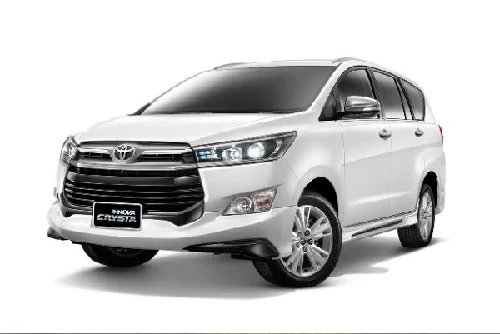 Delhi Departure
After breakfast, check out from the hotel and drive to Delhi, on arrival in Delhi, you will be transferred to Delhi airport or your hotel in Delhi or Gurgaon
Please fill the form
Booking Form