Delhi - Agra Tour by
Car (2 Days)
Pick Up Location – Pick Up from Delhi Airport, Any of your Hotels in Delhi or Gurgaon 
Departure Time   – 09:00 AM, 10:00 AM and 11:00 AM
Overview
A Delhi-Agra tour typically involves visiting two of the most popular tourist destinations in India, Delhi and Agra. Delhi is the capital city of India, while Agra is famous for being the location of the Taj Mahal, one of the world's most iconic landmarks. The tour usually starts in Delhi, where visitors can explore the city's many historic sites, such as the Red Fort, Qutub Minar, India Gate, and Humayun's Tomb. Delhi is also known for its vibrant street food scene, and visitors can sample a variety of local delicacies while exploring the city. From Delhi, visitors then typically travel to Agra, which is located around 200 km away. The main attraction in Agra is the Taj Mahal, which is considered one of the Seven Wonders of the World. Visitors can also explore other sites in Agra, such as the Agra Fort and the tomb of Itimad-ud-Daulah. There are various ways to do a Delhi-Agra tour, such as by hiring a private car or joining a guided tour. The tour can be done in a day, but many visitors choose to stay overnight in Agra to fully experience the city and its attractions.
The Imperial Tours
Itinerary Details
Pick Up + Delhi Sightseeing
Pick Up from Delhi and Sightseeing + Drive to Agra Our driver will pick you up from Delhi Airport or your hotel in Delhi or Gurgaon and meet the tour guide to proceed for the sightseeing of the city
Red Fort
First to visit the Red Fort is a 17th century fort complex constructed by the Mughal Emperor Shah Jahan, also known as Lal Qila. In the walled city of Old Delhi (presently) the fort was the palace for Mughal Emperor Shah Jahan's new capital, Shahjahanabad
Jama Masjid (Mosque)
Later, proceed to visit Jama Masjid, a beautiful pocket of calm at the heart of Old Delhi's mayhem. India's largest mosque is built on a 10 meter elevation, towering above the surrounding hubbub. It can hold a mind blowing 25000 people.
Qutub Minar
After that, proceed to visit Qutub Minar, a UNESCO World Heritage Site. Qutub Minar is an excellent example of Afghan architecture constructed with marble and red-sandstone and stands 75 meters tall.
Humayu's Tomb
Continue your sightseeing by visiting one more UNESCO World Heritage Listed Site – Humayun's Tomb. This tomb was the tomb of the second Mughal King "Humayun".
Raj Ghat
Continue visiting Raj Ghat, the place where the father of the nation "Mahatma Gandhi" was cremated.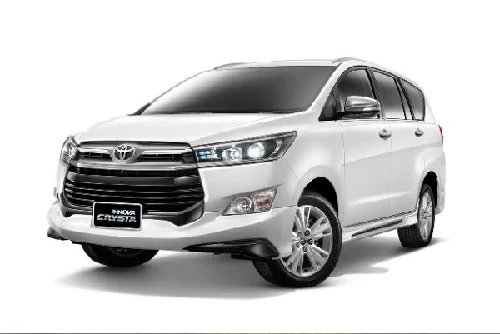 Drive to Agra + Agra Sightseeing
Agra Sightseeing
Chauffeur will pick you up in the early morning from your hotel and meet the tour guide to go for the sightseeing
Taj Mahal
Visit the Taj Mahal at Sunrise , designated a UNESCO World Heritage Site since 1983 sunset. The Taj was built by Shah Jahan as a memorial for his third wife, Mumtaz Mahal, who died giving birth to their 14th child in 1631. The whole complex was not completed until 1653.
Agra Fort
Later, proceed to Agra Fort, another UNESCO World Heritage Site. Its construction along the bank of the Yamuna River was initiated by Emperor Akbar in 1565. Further additions were made, particularly by his grandson Shah Jahan, using his favorite building material – white marble.
Tomb Of Itimad-ud-Daulah
The tomb is also known as the Jewel Box or Baby Taj as it looks like a smaller version of the Taj Mahal. It is one of the popular Agra tourist places and also one of the top attractions you must include in Agra packages. It is believed that this tomb was the inspiration behind the construction of the Taj Mahal. Itimad-ud-Daulah is the first monument in India built entirely with marble. The tomb was built between 1622 and 1628 by the Queen of Jahangir, Nur Jahan as a memorial to her father, Mirza Ghiyas. Mirza Ghiyas was an imperial officer and bestowed with the title of Itmad-ud-Daulah (Pillar of State) by Emperor Jahangir. After the sightseeing, drive back to Delhi via the new expressway.
Tour Price Chart
| No. of Person | 3 Star Hotel | 4 Star Hotel | 5 Star Hotel | Without Hotel |
| --- | --- | --- | --- | --- |
| 1 | 220 USD | 280 USD | 330 USD | 150 USD |
| 2 | 110 USD | 160 USD | 180 USD | 90 USD |
| 3 | 120 USD | 140 USD | 180 USD | 70 USD |
| 4 | 110 USD | 120 USD | 150 USD | 60 USD |
| 5 | 100 USD | 120 USD | 150 USD | 50 USD |
| 6 | 80 USD | 120 USD | 150 USD | 45 USD |
| 7 | 70 USD | 110 USD | 155 USD | 40 USD |
| 8 | 60 USD | 110 USD | 155 USD | 40 USD |
| 9 | 60 USD | 100 USD | 140 USD | 30 USD |
| 10 | 55 USD | 100 USD | 140 USD | 30 USD |
| Child | 60 USD | 90 USD | 110 USD | 30 USD |
Please fill the form
Booking Form
Do Not Hesitate to reach us on Call/ WhatsApp. We are an Expert team and we are happy to talk to you.