Agra Tour with Wildlife SOS
by Car (2 Days)
Pick Up Location – Pick Up from Delhi Airport, Any of your Hotels in Delhi or Gurgaon
Departure Time   – 06:00 AM, 07:00 AM, 08:00 AM and 09:00 AM 
Overview
Agra is a popular tourist destination in India, known for its historical significance and architectural wonders, especially the iconic Taj Mahal. However, there's more to Agra than just its famous monuments. The city is also home to a unique wildlife conservation initiative, the Wildlife SOS.
Wildlife SOS is a non-profit organization dedicated to rescuing and rehabilitating wildlife, particularly sloth bears and elephants. They have a rescue center in Agra, which is open to visitors who want to learn more about the organization's work and see the rescued animals up close.
Agra tour with Wildlife SOS is a unique and fulfilling experience, as it combines the cultural and historical sightseeing of the city with a visit to the wildlife rescue center. The tour usually includes a visit to the Taj Mahal and other historic sites in Agra, followed by a trip to the Wildlife SOS center.
At the center, visitors can learn about the organization's efforts to rescue and rehabilitate sloth bears and elephants, which have been rescued from illegal wildlife trade, poaching, and other forms of abuse. Visitors can see the animals in their natural habitats and learn about the challenges faced by conservationists in protecting them.
The tour is not only a great way to experience Agra's cultural and historical heritage but also an opportunity to support a meaningful cause. Proceeds from the tour go towards supporting Wildlife SOS's conservation efforts, which include rescue and rehabilitation, education, and advocacy.
Overall, an Agra tour with Wildlife SOS is a great way to experience the city's cultural and natural wonders and support a noble cause.
Read more..
The Imperial Tours
Itinerary Details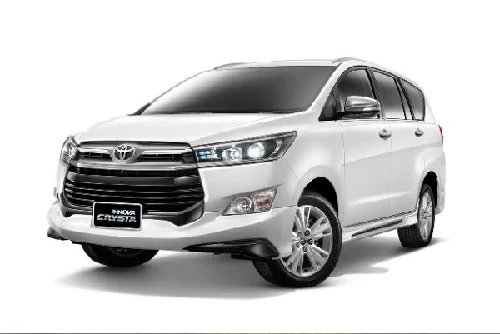 Pick Up from Delhi & Drive to Agra
Our driver will pick you up from Delhi airport, to a hotel in Delhi and drive to Agra.
Taj Mahal
Taj Mahal, one of the most popular tourist destinations in the world, is located on the southern bank of the Yamuna River in Agra of Uttar Pradesh State. Taj Mahal was declared as a World Heritage Site by UNESCO in 1983 and it is also counted among the seven wonders of the modern world. It attracts around four million visitors annually. Taj Mahal was commissioned in 1632 by the Mughal emperor Shah Jahan (reigned 1628-1658), in the memory of his favorite wife Mumtaz Mahal. The construction of the monument was completed in 1653. The Taj Mahal was constructed under the supervision of architects Abdul-Karim Ma'mur Khan, Makramat Khan and Ustad Ahmad Lahauri. It took 21 years for the Taj Mahal to be constructed.
Agra Fort
The Agra Fort, also known as the Lal Qila or Red Fort, is situated on the banks of Yamuna River in Agra, Uttar Pradesh. The Fort is a UNESCO World Heritage and one of the best forts in India. Agra Fort was originally a brick fort known as Badalgarh, held by Raja Badal Singh, a Hindu Rajput king (1475 AD). Sikandar Lodi was the first Sultan of Delhi to shift his capital from Delhi to Agra. After Sikandar Lodi died in 1517, his son Ibrahim Lodi held the fort for 9 years until he was defeated and killed in the battle of Panipat in 1526. Several palaces, wells and a mosque were built in the fort during the Lodi period.
Lunch
Enjoy a lunch break at an air-conditioned multi-cuisine restaurant. Restaurant options will be suggested by the tour guide and if you have any restaurant or hotel to go for lunch then the driver will take you there.
Tomb Of Itimad-ud-Daulah
The tomb is also known as the Jewel Box or Baby Taj as it looks like a smaller version of the Taj Mahal. It is one of the popular Agra tourist places and also one of the top attractions you must include in Agra packages. It is believed that this tomb was the inspiration behind the construction of the Taj Mahal. Itimad-ud-Daulah is the first monument in India built entirely with marble. The tomb was built between 1622 and 1628 by the Queen of Jahangir, Nur Jahan as a memorial to her father, Mirza Ghiyas. Mirza Ghiyas was an imperial officer and bestowed with the title of Itmad-ud-Daulah (Pillar of State) by Emperor Jahangir.
Mehtab Bagh
Mehtab Bagh is a charbagh complex and also known as (Moonlight Garden) was built by Emperor Babur in the early 1500s and the width of the gardens perfectly aligns with those of the Taj Mahal. It was then famously known as the "moonlit pleasure garden" when Emperor Shah Jahan identified it as the ideal site from which to admire the mausoleum. Drive back to your hotel and overnight stay in Agra.
Visit Wildlife Sos and Travel back to Delhi
Our driver will pick you up from your hotel and drive to Wildlife SOS.
Agra Bear Rescue Center
The Agra Bear Rescue Facility is the largest sloth bear rescue facility in the world. Established in 2002 by Wildlife SOS in collaboration with the Uttar Pradesh Forest Department, it currently houses nearly 200 sloth bears in large forested enclosures with ponds and shady trees.
Elephant Conservation and Care Center
"Wildlife SOS Elephant Conservation and Care Centre is home to more than 20 rescued elephants. The communities that depended on exploiting these elephants were provided with alternative livelihoods by Wildlife SOS to ensure the safety of the elephants and a legal way of life for the community. This centre is run entirely from donations raised by Wildlife SOS. Wildlife SOS offers a conservation education visit combined with interaction with bear experts. Drive back to Delhi.

Tour Price Chart
| No. of Person | 3 Star Hotel | 4 Star Hotel | 5 Star Hotel | Without Hotel |
| --- | --- | --- | --- | --- |
| 1 | 220 USD | 280 USD | 330 USD | 150 USD |
| 2 | 110 USD | 160 USD | 180 USD | 90 USD |
| 3 | 120 USD | 140 USD | 180 USD | 70 USD |
| 4 | 110 USD | 120 USD | 150 USD | 60 USD |
| 5 | 100 USD | 120 USD | 150 USD | 50 USD |
| 6 | 80 USD | 120 USD | 150 USD | 45 USD |
| 7 | 70 USD | 110 USD | 155 USD | 40 USD |
| 8 | 60 USD | 110 USD | 155 USD | 40 USD |
| 9 | 60 USD | 100 USD | 140 USD | 30 USD |
| 10 | 55 USD | 100 USD | 140 USD | 30 USD |
| Child | 60 USD | 90 USD | 110 USD | 30 USD |
Please fill the form
Booking Form
Do Not Hesitate to reach us on Call/ WhatsApp. We are an Expert team and we are happy to talk to you.