Photography Tour of
Delhi
Pick Up Location – Pick Up from Delhi Airport, Any of your Hotels in Delhi or Gurgaon
Departure Time   – 06:00 AM, 07:00 AM, 08:00 AM and 09:00 AM
Overview
A photography tour in Delhi can be an amazing experience for those who are interested in capturing the diverse and vibrant culture of the city. Delhi is a city with a rich history and a bustling atmosphere, which can offer photographers a plethora of opportunities to capture some incredible moments and create stunning photographs. During a photography tour in Delhi, you can explore some of the most iconic landmarks and historical sites of the city, such as the Red Fort, Qutub Minar, Humayun's Tomb, India Gate, and many more. You can also visit some of the most photogenic markets, such as Chandni Chowk, where you can capture the hustle and bustle of the city. In addition to this, Delhi is also known for its street food, which can be a great subject for food photography. You can also explore the city's various parks and gardens, such as Lodhi Garden and the Mughal Garden, which can offer beautiful settings for nature photography. To make the most of your photography tour in Delhi, it is recommended to hire a professional photographer or a tour guide who can help you navigate the city and take you to the best locations for photography. They can also provide you with tips and techniques to improve your photography skills and make the most of the available light and environment. Overall, a photography tour in Delhi can be an enriching and fulfilling experience for anyone interested in capturing the essence of this vibrant and culturally rich city.
The Imperial Tours
Itinerary Details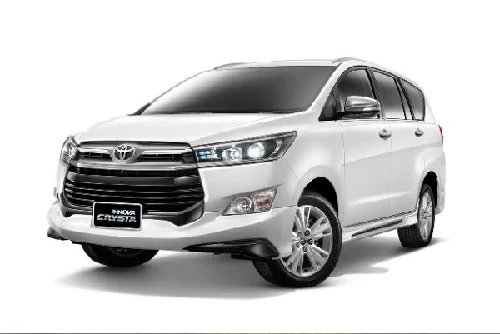 Pick Up
Our driver will pick you up from your preferred location in Delhi and drive towards our destinations for capturing the beautiful places and moments.
Jama Masjid (Mosque)
Later, proceed to visit Jama Masjid, a beautiful pocket of calm at the heart of Old Delhi's mayhem. India's largest mosque is built on a 10 meter elevation, towering above the surrounding hubbub. It can hold a mind blowing 25000 people.
Chandni Chowk
In the heart of Old Delhi, Chandni Chowk is a busy shopping area with markets full of spices, dried fruit, silver jewelry and vivid sarees, while the narrow side streets are crowded with tiny shops selling essential oils, stationery and traditional Indian sweets. Nearby, the vast Mughal-era Red Fort now houses a museum complex, and the 17th-century Jama Masjid is a huge red-sandstone mosque with towering minarets. Chandni Chowk is famous for clothes, electronic items, Indian spices and street food.
Red Fort
First to visit the Red Fort is a 17th century fort complex constructed by the Mughal Emperor Shah Jahan, also known as Lal Qila. In the walled city of Old Delhi (presently) the fort was the palace for Mughal Emperor Shah Jahan's new capital, Shahjahanabad
Humayu's Tomb
Continue your sightseeing by visiting one more UNESCO World Heritage Listed Site – Humayun's Tomb. This tomb was the tomb of the second Mughal King "Humayun".
Lunch (1 - hour)
Enjoy a lunch break at an air-conditioned multi-cuisine restaurant. Restaurant options will be suggested by the tour guide and if you have any restaurant or hotel to go for lunch then the driver will take you there.
Qutub Minar
After that, proceed to visit Qutub Minar, a UNESCO World Heritage Site. Qutub Minar is an excellent example of Afghan architecture constructed with marble and red-sandstone and stands 75 meters tall.
India Gate
The India Gate is a war memorial located near the Kartavya path on the eastern edge of the "ceremonial axis" of New Delhi, formerly called duty path. At the center of New Delhi stands the 42 m high India Gate, an "Arc-de-Triomphe" like archway in the middle of a crossroad. Almost similar to its French counterpart, it commemorates the 70,000 Indian soldiers who lost their lives fighting for the British Army during World War I.
Lotus Temple
It is known for its beautiful flower-like architecture and marvelous ambiance that make it a popular tourist attraction for people of all faiths. The Bahai Lotus Temple is one of the world's most beautiful religious buildings and a must-visit when in Delhi.
Parliament House
The Parliament House (Sansad Bhavan) is located in New Delhi. It was designed by Edwin Lutyens and Herbert Baker, who were made responsible for the planning and construction of New Delhi by the British government, as the home of the Central Legislative Assembly, the Council of State, and the Chamber of Princes. Visitors are welcome to watch debates and committee hearings in both the House of Commons and the House of Lords. The Parliamentary Archives are open again and free to access but you will need to book an appointment. After the Tour you will be dropped at your location with the unforgettable memories.
Please fill the form
Booking Form