Jaipur Overnight Tour
by Car
Pick Up Location – Pick Up from Delhi Airport, Any of your Hotels in Delhi or Gurgaon
Departure Time   – 06:00 AM, 07:00 AM, 08:00 AM and 09:00 AM
Overview
A Jaipur city overnight tour typically involves visiting the Pink City of Jaipur, which is the capital city of the Indian state of Rajasthan. Jaipur is known for its rich history, royal heritage, and vibrant culture, making it a popular tourist destination in India.
The tour usually starts with a visit to the Amber Fort, which is located around 11 km from Jaipur city. This majestic fort was built in the 16th century and is known for its stunning architecture and intricate artwork. Visitors can explore the fort's many chambers, halls, and courtyards, and also enjoy an elephant ride up to the fort's entrance.
Next, visitors usually head to Jaipur city to explore its many sights and sounds. Some popular attractions include the City Palace, Hawa Mahal, Jantar Mantar, and the Albert Hall Museum. Jaipur is also known for its bustling bazaars, where visitors can shop for local handicrafts, textiles, and jewelry. In the evening, visitors can enjoy a cultural show featuring traditional Rajasthani music and dance performances, followed by a dinner featuring local delicacies.
Visitors typically stay overnight in Jaipur, either in a hotel or a heritage property, to fully experience the city's royal charm. The next morning, visitors can explore more of Jaipur's sights, or head to other nearby destinations such as Pushkar or Jodhpur. The tour can be done in a private car, or as part of a guided tour.
Read more..
The Imperial Tours
Itinerary Details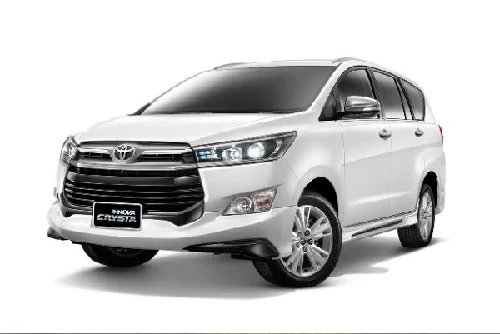 Pick Up from Delhi & Drive to Jaipur
Our driver will pick you up from Delhi airport or from your hotel in Delhi and drive to Jaipur with 15-20 minutes break on the way to Jaipur.
Amber Palace
On arrival in Jaipur, meet the tour guide and proceed to visit the Amber Fort, a UNESCO World Heritage Site. Amber Fort is well-known for its artistic style of Hindu elements and has cobbled paths, a series of gates and large ramparts
City Palace
Later, proceed to visit the City Palace. The Palace houses museums with an array of textiles, costumes, weapons and paintings in a complex of courtyards, gardens and buildings right in the center of the Old City. The outer wall was built by Jai Singh II but within it the palace has been enlarged and adapted over the centuries
Lunch
Enjoy a lunch break at an air-conditioned multi-cuisine restaurant. Restaurant options will be suggested by the tour guide and if you have any restaurant or hotel to go for lunch then the driver will take you there.
Jal Mahal
Next, visit Jal Mahal near the cenotaphs of the maharanis of Jaipur. Beautifully situated in the watery expanse of Man Sagar, this is a dreamlike palace. Its origins are uncertain but it was believed to have been extensively restored if not built by Jai Singh II in 1734.
Hawa Mahal - Palace of Wind
Continue by visiting Hawa Mahal, a monument known as the Palace of Winds, which is considered as one of the most highly praised landmarks in Jaipur. After sightseeing drive back to hotel for the overnight saty in Jaipur.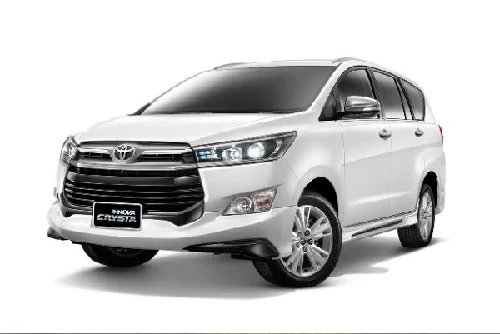 Jaipur Sightseeing and Drive back to Delhi
Birla Mandir Temple
Birla Mandir in Jaipur is the perfect blend of magnificence and tranquility. The temple is dedicated to Goddess Lakshmi and Lord Vishnu, so it is also called the Laxmi Narayan Temple. Located against the lush green backdrop of Moti Dungri Hill, the dazzling white marble structure paints a picture of breath-taking beauty. The temple architecture itself is a sight to relish. Counted among the grandest temples in Jaipur, it has a number of scenes and quotes from the Bhagavad Gita on its walls. When illuminated in the evening, this white marble temple adopts a surreal look under the blanket of the night sky.
Jantar Mantar
In the end, visit the World Heritage Site Jantar Mantar, an astronomical observatory that dates back to the 1700s. Jantar Mantar is an observatory begun by Jai Singh II in 1728 that resembles a collection of bizarre giant sculptures
Lunch
Enjoy a lunch break at an air-conditioned multi-cuisine restaurant. Restaurant options will be suggested by the tour guide and if you have any restaurant or hotel to go for lunch then the driver will take you there.
Jaigarh Fort
Nestled atop the Cheel ka Teela or the Hill of Eagles, Jaigarh Fort is one of the most fascinating places to visit in Jaipur. The majestic fort boasts of lavish palaces with courtrooms, triple arch gateways, temples, gardens, armory chamber, and a central watch tower that offers brilliant views of the surrounding landscape. The main attraction of this fort is the Jaivana cannon. It was once the largest cannon on wheels in the whole world. Even today, it stands with pride inside the Jaigarh Fort.
Nahargarh Fort
Nahargarh Fort has been standing guard over the city of Jaipur for almost three hundred years now. It was once a part of Jaipur's incredible defense ring, along with the Jaigarh Fort and the Amer Fort. The royal family of Jaipur used this fort as a hunting retreat. The fortification walls of Nahargarh fort extended those of the Jaigarh Fort, thus connecting the two forts. A visit to Nahargarh will also allow you to enjoy wonderful views of Jaipur city.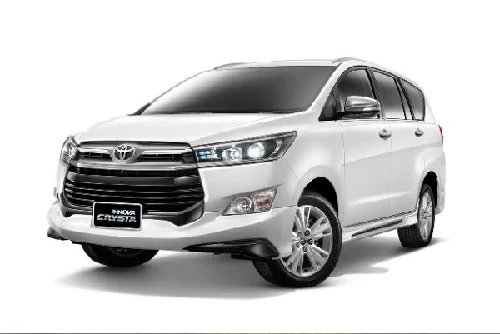 Delhi Departure
After the sightseeing drive back to Delhi, on arrival in Delhi, you will be dropped at Delhi airport or at your hotel in Delhi.

Please fill the form
Booking Form
Do Not Hesitate to reach us on Call/ WhatsApp. We are an Expert team and we are happy to talk to you.