Golden Triangle Tour with
Amritsar from Delhi 07-Days
Pick Up Location – Pick Up from Delhi Airport, Any of your Hotels in Delhi or Gurgaon 
Departure Time   – 09:00 AM, 10:00 AM and 11:00 AM
Overview
The Golden Triangle is a popular tourist circuit in northern India that connects the cities of Delhi, Agra, and Jaipur. Amritsar, a city located in the northwestern state of Punjab, is not typically included in the Golden Triangle circuit, but it can be added as an extension to the itinerary.
Amritsar is best known for its most famous landmark, the Golden Temple, also known as Sri Harmandir Sahib. The Golden Temple is a beautiful, serene, and holy Sikh gurdwara (place of worship) that attracts millions of visitors every year. The temple is built in the center of a large pool, and its dome is covered in gold leaf, giving it its distinctive appearance. The temple complex also includes a community kitchen that serves free meals to all visitors, regardless of religion or nationality, which is an incredible example of Sikh hospitality.
In addition to the Golden Temple, Amritsar is also home to the Jallianwala Bagh, a public garden that serves as a memorial to the hundreds of unarmed civilians who were killed by British soldiers in 1919. The garden contains a memorial plaque and a flame of eternal liberty, and it serves as a poignant reminder of the sacrifices made by Indian freedom fighters during the struggle for independence.
Amritsar is also famous for its delicious food, which is a blend of Punjabi and Sikh cuisines. Some of the must-try dishes include Amritsari Kulcha, Chole Bhature, and Lassi. Adding Amritsar to the Golden Triangle itinerary can provide a unique and memorable experience for visitors. The distance from Delhi to Amritsar is approximately 450 km, and it takes about 7 hours by road or 1.5 hours by flight.
Read more..
The Imperial Tours
Itinerary Details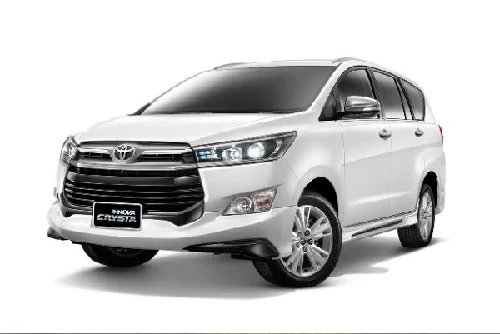 Pick Up + Delhi Sightseeing
Our driver will pick you up from Delhi Airport or your hotel in Delhi or Gurgaon and meet the tour guide to proceed for the sightseeing of the city
Red Fort
Visit Red Fort, it is a 17th century fort complex constructed by the Mughal Emperor Shah Jahan, also known as Lal Qila. In the walled city of Old Delhi (presently) the fort was the palace for Mughal Emperor Shah Jahan's new capital, Shahjahanabad
Jama Masjid (Mosque)
Later, proceed to visit Jama Masjid, a beautiful pocket of calm at the heart of Old Delhi's mayhem. India's largest mosque is built on a 10 meter elevation, towering above the surrounding hubbub. It can hold a mind blowing 25000 people.
Qutub Minar
After that, proceed to visit Qutub Minar, a UNESCO World Heritage Site. Qutub Minar is an excellent example of Afghan architecture constructed with marble and red-sandstone and stands 75 meters tall.
Humayu's Tomb
Continue your sightseeing by visiting one more UNESCO World Heritage Listed Site – Humayun's Tomb. This tomb was the tomb of the second Mughal King "Humayun".
Raj Ghat
Continue visiting Raj Ghat, the place where the father of the nation "Mahatma Gandhi" was cremated.After the sightseeing, drive to Agra via the new expressway. On arrival in Agra check into the hotel.Overnight stay in Agra.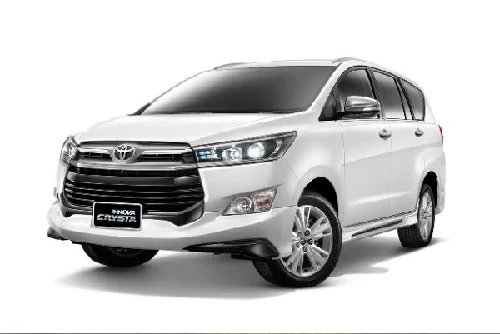 Drive to Agra + Agra Sightseeing
Taj Mahal
Visit the Taj Mahal which was built in the 17th century by Mughal Emperor Shah Jahan as a memorial for his beloved wife Mumtaz
Agra Fort
Later, proceed to Agra Fort, another UNESCO World Heritage Site. Its construction along the bank of the Yamuna River was initiated by Emperor Akbar in 1565. Further additions were made, particularly by his grandson Shah Jahan, using his favorite building material – white marble After the sightseeing, you will be dropped back to your hotel in Agra. Take a rest at the hotel Overnight stay in Agra
Itmad-Ud-Daula (Baby Taj)
Next visit Baby Taj. It is the Tomb of I'timād-ud-Daulah and appears quite similar to the Taj Mahal. Therefore, it received the name "Baby Taj." The mausoleum is also a must-see destination during your trip to Agra. After the sightseeing in Agra, you will be dropped back to your hotel in Agra. Overnight stay in Agra.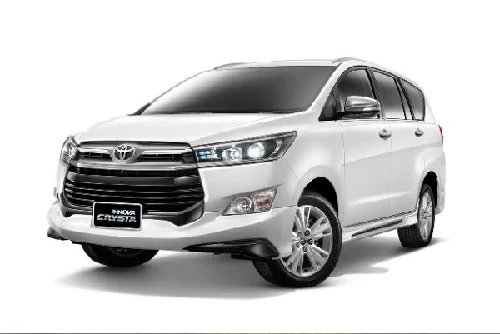 Drive to Jaipur, enroute Fatehpur Sikri
After breakfast, check out from the hotel and proceed to Jaipur.
Fatehpur Sikri
On the way, visit Fatehpur Sikri – a UNESCO World Heritage site. Red sandstone buildings cluster at its center. Buland Darwaza gate is the entrance to Jama Masjid Mosque. Nearby is the marble Tomb of Salim Chishti. After sightseeing atFatehpur Sikri proceeded towards Jaipur. Overnight stay in Jaipur.
Jaipur Sightseeing
After breakfast, our driver will come to pick you up from your hotel in Jaipur to start the sightseeing.
Amer Fort (Amber Palace)
Proceeds to visit Amber fort with a tour guide and Amber fort is a UNESCO World Heritage Listed Site. Amber Fort is well-known for its artistic style of Hindu elements and has cobbled paths, a series of gates, and large ramparts.
City Palace
Later, proceed to visit City Palace. The apartment houses museums with an array of textiles, costumes, arms, weapons, and paintings, a complex of courtyards, gardens, and buildings, and the impressive City Palace is right in the center of the Old City.
Hawa Mahal
Continue visiting Hawa Mahal; this monument is popularly known as the "Palace of Winds" and is considered one of the most highly praised landmarks in Jaipur.
Jantar Mantar
In the end, visit the World Heritage Site of Jantar Mantar, an astronomical observatory that dates to the 1700s. Adjacent to the City Palace is Jantar Mantar, an observatory begun by Jai Singh II in 1728 that resembles a collection of bizarre giant sculptures. Later after completing the sightseeing in Jaipur, you will be dropped back to your hotel in Jaipur. Overnight stay in Jaipur.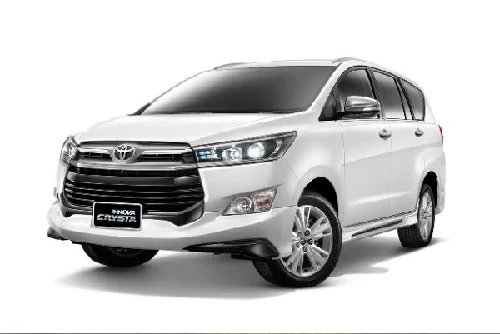 Drive to Amritsar
Spend a leisurely day and you can explore the nearby streets around your hotel in the evening in Amritsar.
Golden Temple
The Golden Temple is a gurdwara located in Amritsar, (Punjab). It is the preeminent spiritual site of Sikhism. The Golden Temple is famous for its full golden dome and is one of the most sacred pilgrimage spots for Sikhs. The Temple is built on a 67-ft square of marble and is a two-story structure. Maharaja Ranjit Singh had the upper half of the building built with approximately 400 kg of gold leaf.
Wagha Border
Wagha Border is the Indo-Pak Border between Amritsar and Lahore; its Indian name is Attari, and this is the only road crossing from India into Pakistan. It comes under the Wahga Zone near Lahore City District, Pakistan. The town is famous for the Wagah border ceremony and also serves as a goods transit terminal and a railway station between Pakistan and India.The daily highlight of the Wagah Border is the "Beating The Retreat" ceremony, which happens every evening.
Jallianwala Bagh Historic Garden
It is located near the famous Golden Temple of Amritsar. The Jallianwala Bagh is a public garden which houses a memorial to commemorate the massacre of 1919 and peaceful celebrations by the British forces.
Gobindgarh Fort
Gobindgarh Fort is a historic military fort located in the center of the city of Amritsar in the Indian state of Punjab. The fort held the grand wedding of Prince Nau Nihal Singh (the grandson of Maharaja Ranjit Singh) in 1837. The fort also had a watch tower which was fifty meters tall and completed in 1874. It was later demolished by the Indian Army after independence. After completing the sightseeing, Overnight stay in Amritsar.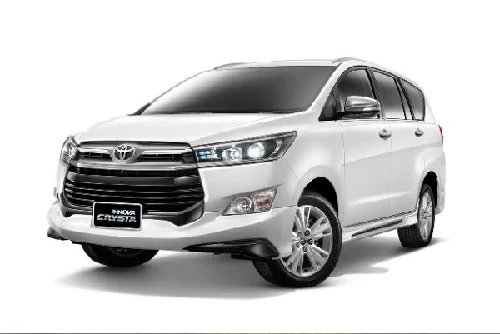 Delhi Departure
After breakfast, check out from the hotel and on the way to Delhi, on arrival in Delhi, you will be transferred to Delhi airport or at your hotel in Delhi or Gurgaon.

Please fill the form
Booking Form
Do Not Hesitate to reach us on Call/ WhatsApp. We are an Expert team and we are happy to talk to you.