2 Days Agra-Fatehpur Sikri
from Delhi
Pick Up Location – Pick Up from Delhi Airport, Any of your Hotels in Delhi or Gurgaon
Departure Time   – 06:00 AM, 07:00 AM, 08:00 AM and 09:00 AM
Overview
Agra is a popular tourist destination in India, known for its rich cultural heritage, iconic monuments, and historical significance. One of the must-visit attractions in Agra is Fatehpur Sikri, a UNESCO World Heritage Site that is located around 40 km away from the city.
Fatehpur Sikri was built by Mughal emperor Akbar in the 16th century and served as his capital for around 14 years. The city is known for its magnificent architecture, including palaces, courtyards, mosques, and other buildings. Some of the must-visit attractions in Fatehpur Sikri include the Buland Darwaza, Jama Masjid, Diwan-i-Khas, and Panch Mahal.
Agra Fatehpur Sikri tour is a popular tourist activity that allows visitors to explore the rich cultural and architectural heritage of both Agra and Fatehpur Sikri. The tour usually starts with a visit to the Taj Mahal, one of the Seven Wonders of the World, followed by a trip to Fatehpur Sikri.
Visitors can explore the various buildings and monuments in Fatehpur Sikri and learn about their historical significance and architectural features. The Buland Darwaza, for instance, is a massive gateway that was built to commemorate Akbar's victory over the kingdom of Gujarat. The Jama Masjid is one of the largest mosques in India and features intricate carvings and calligraphy.
The tour also includes a visit to the Diwan-i-Khas, where Akbar held private audiences with his courtiers and ministers, and the Panch Mahal, a five-story palace with a unique architectural design.
Agra Fatehpur Sikri tour is a great way to experience the rich cultural and historical heritage of the region and learn about the Mughal dynasty's rule in India.
Read more..
The Imperial Tours
Itinerary Details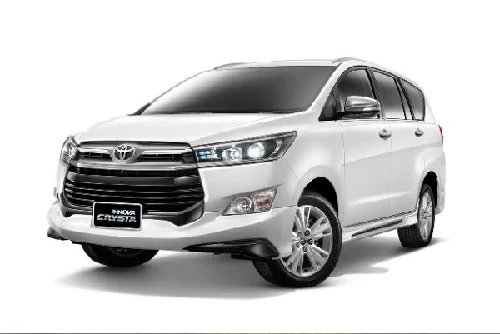 Pick Up from Delhi & Drive to Agra
Our driver will pick you up from Delhi airport, to a hotel in Delhi and drive to Agra.
Taj Mahal
Taj Mahal, one of the most popular tourist destinations in the world, is located on the southern bank of the Yamuna River in Agra of Uttar Pradesh State. Taj Mahal was declared as a World Heritage Site by UNESCO in 1983 and it is also counted among the seven wonders of the modern world. It attracts around four million visitors annually. Taj Mahal was commissioned in 1632 by the Mughal emperor Shah Jahan (reigned 1628-1658), in the memory of his favorite wife Mumtaz Mahal. The construction of the monument was completed in 1653. The Taj Mahal was constructed under the supervision of architects Abdul-Karim Ma'mur Khan, Makramat Khan and Ustad Ahmad Lahauri. It took 21 years for the Taj Mahal to be constructed.
Taj Museum
Taj Museum is one of the most popular museums in Agra and is located in the ground floor of western Naubat Khana, also known as Jal Mahal, within the Taj Mahal complex. The museum was established in 1982. It is a double storied building having a quadrangle projection outside and is built on a raised platform. It is a big museum comprising two floors and has three galleries along with a chief hall. The museum displays various exhibits relating mostly to the construction of the Taj Mahal and to the period of its builders. Totally 121 antiquities are on display, which are broadly categorized as Mughal miniature paintings, manuscripts, government decrees, specimens of calligraphy, arms, utensils, plans and drawings of Taj Complex, paintings, specimen inlay work, marble pillars, etc
Lunch
Enjoy a lunch break at an air-conditioned multi-cuisine restaurant. Restaurant options will be suggested by the tour guide and if you have any restaurant or hotel to go for lunch then the driver will take you there.
Agra Fort
The Agra Fort, also known as the Lal Qila or Red Fort, is situated on the banks of Yamuna River in Agra, Uttar Pradesh. The Fort is a UNESCO World Heritage and one of the best forts in India. Agra Fort was originally a brick fort known as Badalgarh, held by Raja Badal Singh, a Hindu Rajput king (1475 AD). Sikandar Lodi was the first Sultan of Delhi to shift his capital from Delhi to Agra. After Sikandar Lodi died in 1517, his son Ibrahim Lodi held the fort for 9 years until he was defeated and killed in the battle of Panipat in 1526. Several palaces, wells and a mosque were built in the fort during the Lodi period.
Tomb Of Itimad-ud-Daulah
The tomb is also known as the Jewel Box or Baby Taj as it looks like a smaller version of the Taj Mahal. It is one of the popular Agra tourist places and also one of the top attractions you must include in Agra packages. It is believed that this tomb was the inspiration behind the construction of the Taj Mahal. Itimad-ud-Daulah is the first monument in India built entirely with marble. The tomb was built between 1622 and 1628 by the Queen of Jahangir, Nur Jahan as a memorial to her father, Mirza Ghiyas. Mirza Ghiyas was an imperial officer and bestowed with the title of Itmad-ud-Daulah (Pillar of State) by Emperor Jahangir. Drive back to your hotel and overnight stay in Agra.
Visit Fatehpur Sikri and Travel back to Delhi
Our driver will pick you up from your hotel and drive to Fatehpur Sikri
Buland Darwaza
Buland Darwaza or the Gate of Magnificence serves as the main entrance to the Jama Masjid Complex Fort in Fatehpur Sikri of Uttar Pradesh. This massive gate is the highest gateway in the world and it was built in 1576 AD by Akbar to commemorate his victory over Gujarat. Buland Darwaza is an astounding example of Mughal architecture. It is made of red and buff sandstone, decorated by white and black marble. One needs to climb a flight of 42 steps in order to reach the gateway, which stands tall at a height of 40 m. The total height of the structure is about 54 m (176 feet) from the ground level. It is a 15 storied high gateway acting as the southern entrance of the city of Fatehpur Sikri. It took nearly 12 years to build this magnificent gateway.
Jama Masjid
Jama Masjid or Jami Masjid is one of the largest mosques in India and situated on the highest point of the ridge in Fatehpur Sikri Complex. This is one of the most notable tourist attractions to visit in Fatehpur Sikri as part of Agra tour. This mosque was recognized as a World Heritage Site by UNESCO in 1986. The Jami Masjid was built by Akbar in 1571-72 AD. This is also called Friday mosque. It is the congregational mosque and was perhaps one of the first buildings to be constructed in the complex. It was built under the supervision of Sufi Saint, Sheikh Salim Chishti and his descendants. The structure of the Jama Masjid is in a rectangular form and is placed on an elevated platform. The mosque has a large courtyard and has a gateway entrance from North, South and East.
Jodha Bai Palace
Jodha Bai's Palace (or Jodha Bai Ka Rauza) is one of the largest buildings in the complex of Fatehpur Sikri. This Palace was constructed by Akbar for his favorite wife, Jodha Bai who was a Rajput Princess. Jodha Bai Ka Rauza is an excellent example of the fusion of Hindu and Muslim architecture. The palace has distinct Gujarati and Rajasthani architectural patterns. The palace building consists of a rectangular block with a single magnificent gateway on the eastern side, which was protected by guard rooms.
Lunch
Enjoy a lunch break at an air-conditioned multi-cuisine restaurant. Restaurant options will be suggested by the tour guide and if you have any restaurant or hotel to go for lunch then the driver will take you there.
Archaeological museum
The Archaeological Museum is situated about 100 m from Diwan-i-Am in Fatehpur Sikri Fort. The structure housing the Archaeological Museum is known as Treasury Building, a centrally protected monument. It was built during Akbar's period. It was in a dilapidated condition and Archaeological Survey of India restored it extensively during 2002-04. The Museum showcases both pre-Mughal and Mughal artifacts excavated at Fatehpur Sikri. There are four galleries in the Museum. First Gallery displays the objects including micro lithic stone tools of prehistoric period collected during surface exploration from Rasulpur and Patsal near Fatehpur Sikri, Ochre Coloured Pottery, Painted and plain grey ware pot shreds, associated Black and Red ware shreds of Painted Grey Ware culture of early Iron Age, Kushana period from excavation near Hada Mahal and Red ware pottery of different shapes from excavation at Bir Chhabili Tila. Drive back to Delhi.

Tour Price Chart
| No. of Person | 3 Star Hotel | 4 Star Hotel | 5 Star Hotel | Without Hotel |
| --- | --- | --- | --- | --- |
| 1 | 220 USD | 280 USD | 330 USD | 150 USD |
| 2 | 110 USD | 160 USD | 180 USD | 90 USD |
| 3 | 120 USD | 140 USD | 180 USD | 70 USD |
| 4 | 110 USD | 120 USD | 150 USD | 60 USD |
| 5 | 100 USD | 120 USD | 150 USD | 50 USD |
| 6 | 80 USD | 120 USD | 150 USD | 45 USD |
| 7 | 70 USD | 110 USD | 155 USD | 40 USD |
| 8 | 60 USD | 110 USD | 155 USD | 40 USD |
| 9 | 60 USD | 100 USD | 140 USD | 30 USD |
| 10 | 55 USD | 100 USD | 140 USD | 30 USD |
| Child | 60 USD | 90 USD | 110 USD | 30 USD |
Please fill the form
Booking Form
Do Not Hesitate to reach us on Call/ WhatsApp. We are an Expert team and we are happy to talk to you.