Golden Triangle Tour
04-Days
Pick Up Location – Pick Up from Delhi Airport, Any of your Hotels in Delhi or Gurgaon 
Departure Time   – 06:00 AM, 07:00 AM, 08:00 AM and 09:00 AM
Overview
The Golden Triangle Tour is a popular tourist circuit in India that covers three of the country's most famous cities: Delhi, Agra, and Jaipur. This tour is named "Golden Triangle" because of the triangular shape formed by the locations of these cities on the map. The Golden Triangle tour is one of the most visited tours in India and provides travelers with a glimpse of India's rich culture, history, and heritage.
The tour usually starts in Delhi, the capital of India, and takes visitors to see its many historical monuments and sites, such as the Red Fort, Qutub Minar, and Humayun's Tomb. The next stop on the tour is Agra, home to the magnificent Taj Mahal, one of the Seven Wonders of the World, and the Agra Fort. The final destination on the tour is Jaipur, the capital of the state of Rajasthan, where visitors can explore the City Palace, Jantar Mantar, and the iconic Hawa Mahal.
The Golden Triangle Tour can be completed in as little as three days, but many visitors choose to extend their stay to explore more of these fascinating cities and their surroundings.
Read more..
The Imperial Tours
Itinerary Details
Day 1 - Pick Up from Delhi + Delhi Sightseeing
Our driver will pick you up from Delhi Airport or your hotel in Delhi or Gurgaon and later go for sightseeing.
Red Fort
The Red Fort Complex was built as the palace fort of Shahjahanabad – the new capital of the fifth Mughal Emperor of India, Shah Jahan. Named for its massive enclosing walls of red sandstone, it is adjacent to an older fort, the Salimgarh, built by Islam Shah Suri in 1546, with which it forms the Red Fort Complex.The Red Fort is a 17th-century fort complex constructed by the Mughal Emperor Shah Jahan, also known as Lal Qila. In the walled city of Old Delhi (presently), the fort was the palace for Mughal Emperor Shah Jahan's new capital, Shahjahanabad.
Jama Masjid (Mosque)
Later, proceed to visit Jama Masjid, a beautiful pocket of calm at the heart of Old Delhi's mayhem. India's largest mosque is built on a 10-metre elevation, towering above the surrounding hubbub. It can hold a mind blowing 25000 people.
Qutub Minar (Victory Tower)
Enjoy a lunch break at an air-conditioned multi-cuisine restaurant. Restaurant options will be suggested by the tour guide and if you have any restaurant or hotel to go for lunch then the driver will take you there.
Humayu's Tomb
Continue your sightseeing by visiting one more UNESCO World Heritage Site—Humayun's Tomb. This tomb is the tomb of the second Mughal Emperor, Humayun.
Raj Ghat
Continue visiting Raj Ghat, the place where the father of the nation "Mahatma Gandhi" was cremated.
India Gate
Following your time there, visit Rashtrapati Bhawan and India Gate. India Gate Memorial was built in 1931 to commemorate the Indian Soldiers.After completing the sightseeing you will be transferred to your hotel in Delhi.Overnight stay in Delhi.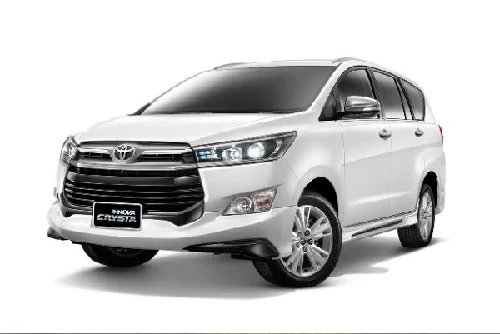 Agra Sightseeing
Our driver will pick you up from your hotel in Delhi and then drive to Agra via expressway. On arrival in Agra , check into the hotel and later go for the sightseeing.
Taj Mahal
Visit the Taj Mahal which was built in the 17th century by Mughal Emperor Shah Jahan It was built by Mughal Emperor Shah Jahan in memory of his wife Mumtaz Mahal with construction starting in 1632 AD and completed in 1648 AD, with the mosque, the guest house and the main gateway on the south, the outer courtyard and its cloisters were added subsequently and completed in 1653 AD.
Agra Fort
Later, proceed to Agra Fort, another UNESCO World Heritage Site. Its construction along the bank of the Yamuna River was initiated by Emperor Akbar in 1565. Further additions were made, particularly by his grandson Shah Jahan, using his favorite building material – white marbleAfter the sightseeing, you will be dropped back to your hotel in Agra. Take a rest at the hotel.Overnight stay in Agra.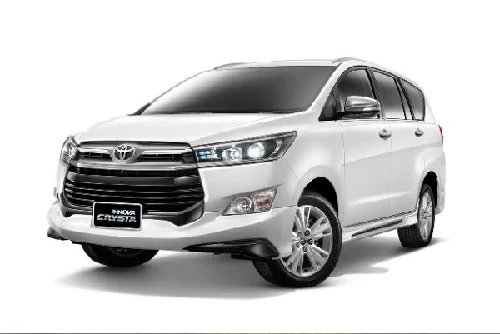 Drive to Jaipur via Fatehpur Sikri
After breakfast, check out from the hotel and drive to Jaipur. On the way to Jaipur visit Fatehpur Sikri.
Fatehpur Sikri
Next, visit Fatehpur Sikri, the magnificently fortified ancient city 40 kilometres west of Agra and the short-lived capital of the Mughal Empire between 1572 and 1585, during the reign of Emperor Akbar.Later, after visiting Fatehpur Sikri, you will be driven to Jaipur. On arrival in Jaipur, check into the hotel.Overnight stay in Jaipur.
Jaipur Sightseeing to Delhi
Amer Fort (Amber Palace)
One of the top tourist attractions of Jaipur, the huge Amer Palace Fort sits atop a small hill, and is located at a distance about 11 km from the main city. The magnificent Amer Fort is an extensive palace complex that has been built with pale yellow and pink sandstone, and with white marble.After breakfast, you will take to the Amer Fort, a UNESCO World Heritage Site. Amer Fort is well-known for its artistic style of Hindu elements and has cobbled paths, a series of gates, and large ramparts.
City Palace and Museum
The Palace houses museums with an array of textiles, costumes, weapons, and paintings in a complex of courtyards, gardens, and buildings right in the centre of the Old City. The outer wall was built by Jai Singh II, but within it, the palace has been enlarged and adapted over the centuries.
Jal Mahal (Palace in water)
Jal Mahal, near the cenotaphs of the Maharanis of Jaipur. Beautifully situated in the watery expanse of Man Sagar, this is a dreamlike palace. Its origins are uncertain, but it was believed to have been extensively restored, if not built, by Jai Singh II in 1734.
Hawa Mahal (Palace of Wind)
Continue by visiting Hawa Mahal, a monument known as the Palace of Winds, which is considered as one of the most highly praised landmarks in Jaipur.
Jantar Mantar
In the end, visit the World Heritage Site Jantar Mantar, an astronomical observatory that dates back to the 1700s. Jantar Mantar is an observatory begun by Jai Singh II in 1728 that resembles a collection of bizarre giant sculptures.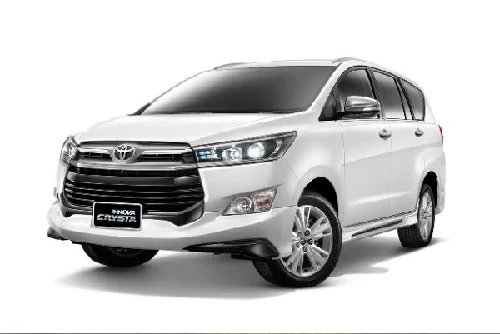 Back to Delhi
After breakfast check out from the hotel and drive back to your hotel in Delhi on arrival you will be dropped at Delhi airport or your hotel in Delhi.

Tour Price Chart
| No. of Person | 3 Star Hotel | 4 Star Hotel | 5 Star Hotel | Without Hotel |
| --- | --- | --- | --- | --- |
| 1 | 400 USD | 720 USD | 800 USD | 300 USD |
| 2 | 300 USD | 350 USD | 475 USD | 150 USD |
| 3 | 270 USD | 450 USD | 555 USD | 140 USD |
| 4 | 250 USD | 350 USD | 500 USD | 130 USD |
| 5 | 230 USD | 400 USD | 480 USD | 120 USD |
| 6 | 200 USD | 350 USD | 450 USD | 110 USD |
| 7 | 180 USD | 330 USD | 430 USD | 100 USD |
| 8 | 160 USD | 320 USD | 410 USD | 100 USD |
| 9 | 140 USD | 300 USD | 390 USD | 100 USD |
| 10 | 130 USD | 280 USD | 370 USD | 100 USD |
| Child | 120 USD | 150 USD | 185 USD | 90 USD |
Please fill the form
Booking Form
Do Not Hesitate to reach us on Call/ WhatsApp. We are an Expert team and we are happy to talk to you.